3D Printed 17-4PH Stainless Steel – 2020
When the COVID-19 Pandemic started, there was an acute shortage in the Hudson Valley for PPE available for first responders. The HVAMC was contacted by the local governmental authorities and we set out creating a 3D printable face shield that could be produced in under and hour and set out making sets to go out to the local hospitals, police, fire, and testing sites.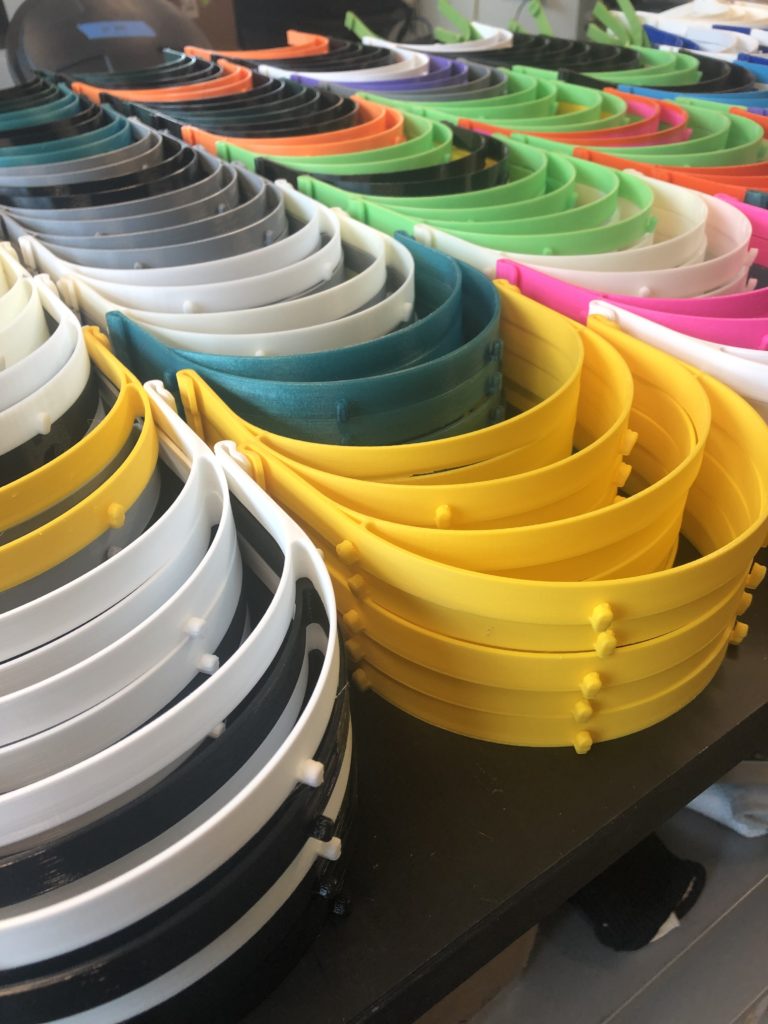 Our efforts began to attract the attention of local makers and we sent our design out via GITHUB to others so they could produce masks as well. We ended becoming a clearinghouse of sorts for distribution of the shields, and our partners sent us a lot of shields. In the end we (us and our partners) ended up producing 32,725 sets that were sent out the the agencies in counties that were neighboring Ulster County.
As a thank you for the time and material generosity of those who came together in a time of need for our community and the celebrate the efforts of local manufacture, we created a memento that was sent out to everyone who helped get the project together and sustain it.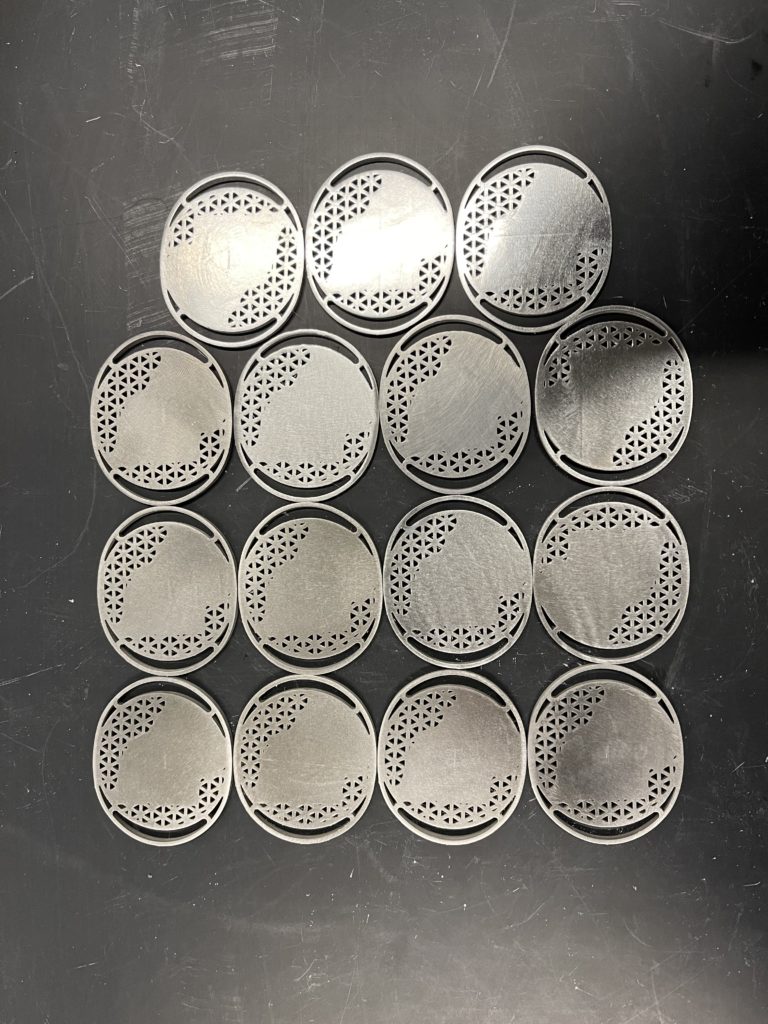 Created in the Hudson Valley Additive Manufacturing Center by the students and faculty using an amalgamation of digital fabrication processes, the medal is 3D printed in 17-4 PH Stainless Steel from a Desktop Metal Studio System and then cut on a HAAS TM-2P 3 axis milling machine to create the machined features. After being hand finished, the medal was engraved using the HAAS mill.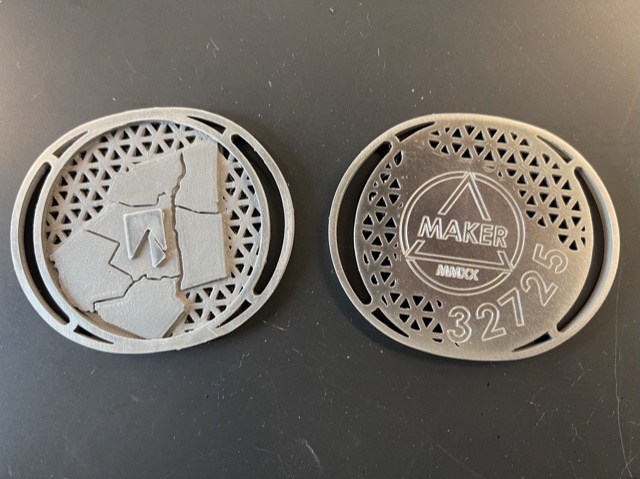 The outer borders take their shape from the final design of the band of the face shields, as optimized for 3D printing. The background displays the counties in the Hudson Valley where the face shields were produced and distributed, reflecting the collective nature of the work. At the center is the logo for SUNY New Paltz, where the project originated. The reverse side is engraved with the date and a maker mark with the number "32725" representing the total number of face shields created by the HVAMC and our partners.