3D Printed PC-ABS, Thermal Receipt Printer, Raspberry Pi, Custom Python code – 2016/2021
Social Media as Virtual Collective Consciousness was first coined by behavioral scientists Yousri Marzouki and Olivier Oullier in an article describing the events of the Arab Spring in 2012:
…the possibility of a leaderless revolution is likely to be (at least partially) explained by the spontaneity, the homogeneity, and the synchronicity of the actions of these cyber activism networks that were catalyzed by social media. This explanation is supported by what we coined Virtual Collective Consciousness (VCC) referring to an internal knowledge shared by a plurality of persons. Coupled with "citizen media" activism, this knowledge emerges as a new form of consciousness via communication tools. 1
1 . Marzouki, Y., & Oullier, O. (2012, 17 7). Revolutionizing Revolutions: Virtual Collective Consciousness and the Arab Spring. Retrieved from Huffington Post: http://www.huffingtonpost.com/yousri-marzouki/revolutionizing-revolutio_b_1679181.html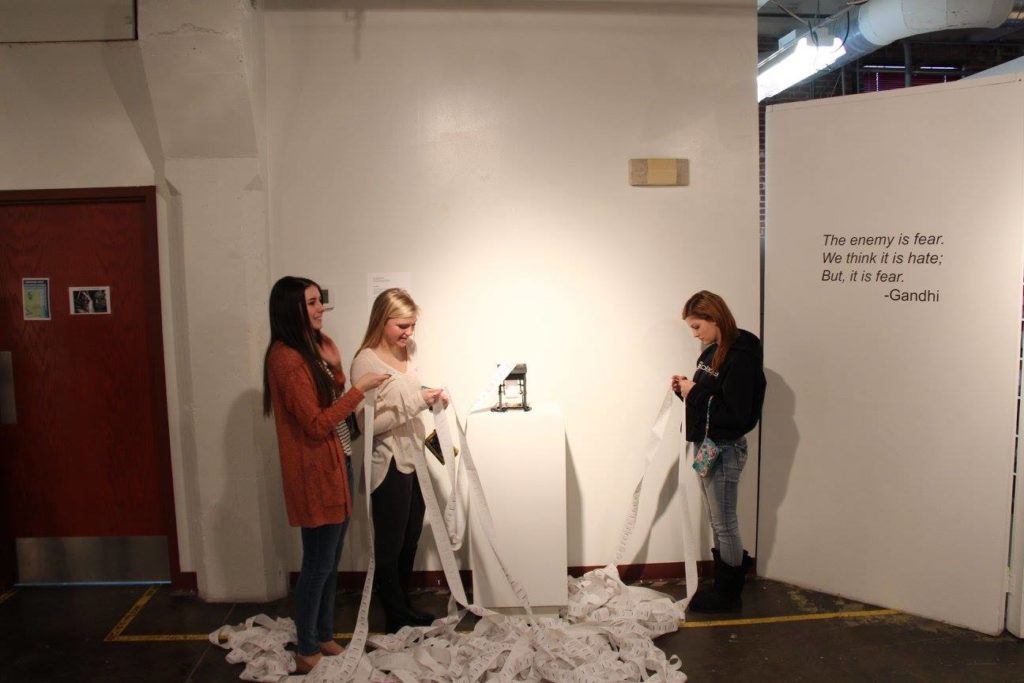 This description of the power of the Virtual Collective Consciousness to drive positive movements of citizen activism is tempered by the dark side of that collectivism to create echo chambers where vitriol and racist hate can be couched as sarcasm and satire and thrown about under the guise of banter.
#15 uses a custom Python scripting to interface with the Search API of Twitter. It searches this Virtual Collective Consciousness for Tweets containing keywords culled from a list of common racial epithets and returns them to be printed on the receipt paper. It roots through the charged areas of identity, race, hate, and language present within this new form of consciousness and scrapes bits away 140 characters at a time, to present them in the real world and give them a concrete physical presence.